The Bio




The Early Years: India



Well to tell you the truth, I don't remember much about these years. Hmm.. let's see I was born. I had to take a tedious exam, to be admitted to Kindergarten. The rest is really not that important. Actually most of that period is a blur. Let's just say.. I went through life with minimal consciousness.




The Middle Years: NY, San Diego, Corona



Well, you might have guessed (by looking at the picture on the first page) that I grew up in the LA area. Actually, I grew up in the relativeley small town of Corona (pop:100,000, yeah!)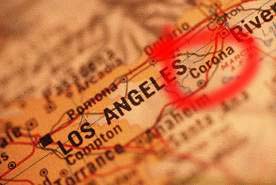 , which is a suburb of Riverside and Orange County which, in turn, are suburbs of Los Angeles. To make a long story short.. At this point, I'm still functioning at minimal consciousness. If you saw a picture of me, during this period, you'd laugh. (Ted: you know what I'm talking about.)




The Recent Years: Highschool, UCI



Highschool was fun. This is where I met "the Group," a powereful syndicate of Asians and Subcontinentalites. This "Group" has such pezzonovantes as Khuram "K-Man" Shah, David "Seolman" Song, Tri "Stikman" Nguyen, Brice " Whitey White" Callahan* , Steve "Yaleman" Nam, Orlando "O, Ivan, Oreo, Lando, Playa'-Pimp" Furtado, Ramon "The PIMP" Escurel, myself Andy "the Shark" Sarkar, and a few others whom I don't remember. These guys are real .90 calibers, so if they come to your town, you'd best bow down.

So.. now I'm in college. My first year at the University of California, Irvine, was interesting. I had crazy-ass dorm-mates...the mighty Wu-Tang Klan! Enough said.

... to be continued....


* Brice is the sole member of the "Group", who is White. His real last name's not Callahan it's Stilson.. but I thought Callahan sounded more Irish.



Back to the Home Page